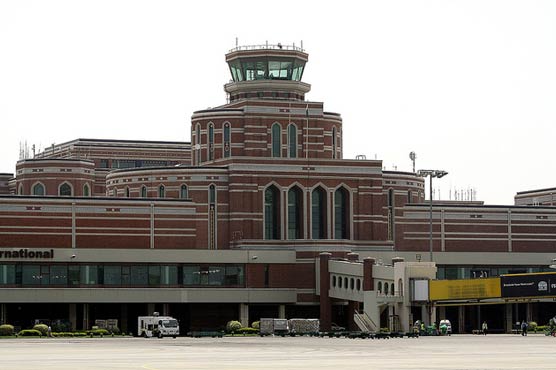 Pakistan Meteorological Department was established in 1947 with only 15 Meteorological observatories operating in the whole country. Since then the facilities have been significantly improved.

At the time of the Independence of Pakistan, Walton Airport was the main Airport of Lahore, which was very small. The Government of Pakistan decided to build a larger new Airport, which opened in 1949 in Lahore Cantt. This allowed Lahore to open its gates to the world. Main Meteorological Watch Office was established in 1949 at new Lahore Airport.

In 1962 new terminal building was build to meet the modern facilities for passengers and big aircraft. Over the course of the next twenty five years the demand for air travel rose. It meant that the government had to build a new expanded modern Airport to meet the growing needs for of the region.

In March 2003, a new terminal with latest facilities and equipments was inaugurated and Main Meteorological Watch Office was also shifted at present place Allama Iqbal International Airport and started its function at new ATC, Building since March, 2003.